Becoming a successful basketball player is easier said than done. It demands elite solutions such as the best ankle weights for basketball.
It also demands hard work, determination, and willingness to try new things. This is why more and more young athletes are incorporating new equipment into their workout routines.
As a result, ankle weights for basketball have become increasingly popular.
Let's take a look at what it means to use ankle weights for basketball training, the main benefits, and which product is best for your needs.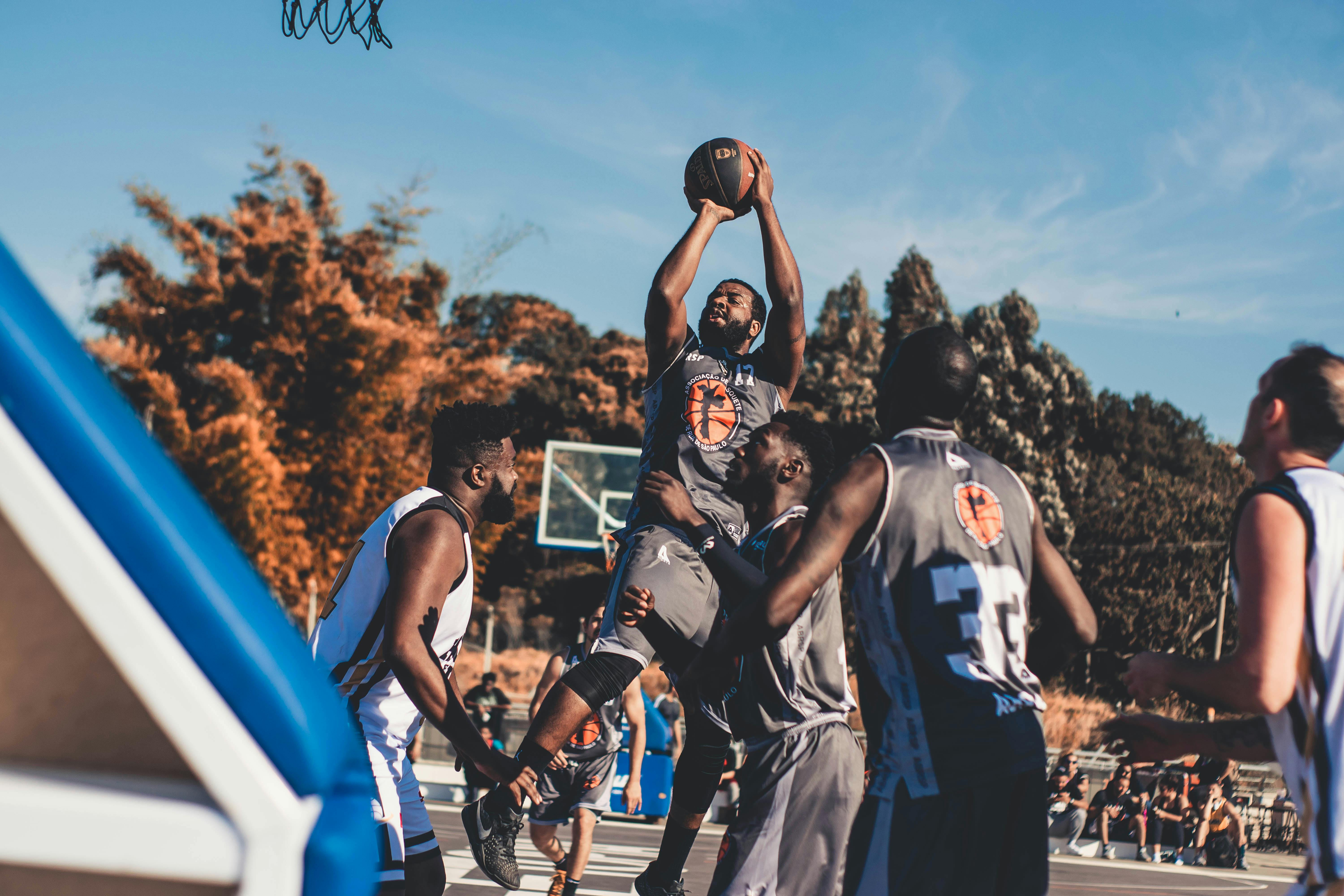 Using Ankle Weights for Basketball
In our experience, ankle weights should be used for both on-court and off-court training.
On-Court Training
With on-court training, it's important to invest in ankle weights that remain locked on the ankles and allow athletes to dart around without getting hurt. This is why we make sure to recommend the best ankle weights for the task.
It's always smart to begin with basic drills to get a feel for the ankle weights. Otherwise, you may trip and fall due to the added resistance around your ankles. It happens to everyone and that's where a simple adjustment goes a long way!
Go through several drills and you'll notice a change.
You should rotate between sessions when it comes to wearing the ankle weights. This means one session should include ankle weights and the next shouldn't. This allows you to remain in touch with both ways of playing while gaining the benefits of added resistance.
OUR RECOMMENDED PRODUCT: GYMENIST ANKLE WEIGHTS
Off-Court Training
For off-court training, we always say it's important to keep them on all the time. You should head to the gym with the ankle weights ready to go. This allows you to work out while having these around your ankles.
Look to work on your mobility in the gym and push the legs to work harder. This is when you're going to notice a swift change in your ability to leap higher. Using ankle weights for jumping higher is always beneficial and it can lead to significant changes in leaping skill.
Benefits of Using Ankle Weights
There are several reasons for using ankle weights and it's important to take them into consideration before making a change.
Here are some of the main advantages of including ankle weights into your basketball training.
Increased Calf Strength
Basketball is all about your calves and making sure they're in good shape. Too many athletes cut into their potential by ignoring the calves.
You don't want to be one of them!
The goal is to put on ankle weights as a way to add stress to your calves without injuring them. Whether it's on-court or off-court, you'll want to keep these ankle weights on for maximum returns.
The change is going to be noteworthy after a few months.
This is why more and more athletes are leaning towards including ankle weights in their workout routines. The calves start to strengthen and this ensures athletes get more out of their body while playing.
Remember, it's not just about one quarter. You want to do well throughout the game and that's when calf strength matters. Otherwise, the average athlete tends to fade away as the game goes on.
You always want to have your energy levels up and that's what added resistance allows you to do.
Over time, the body is going to learn to deal with added resistance and that's when your calves change for the better.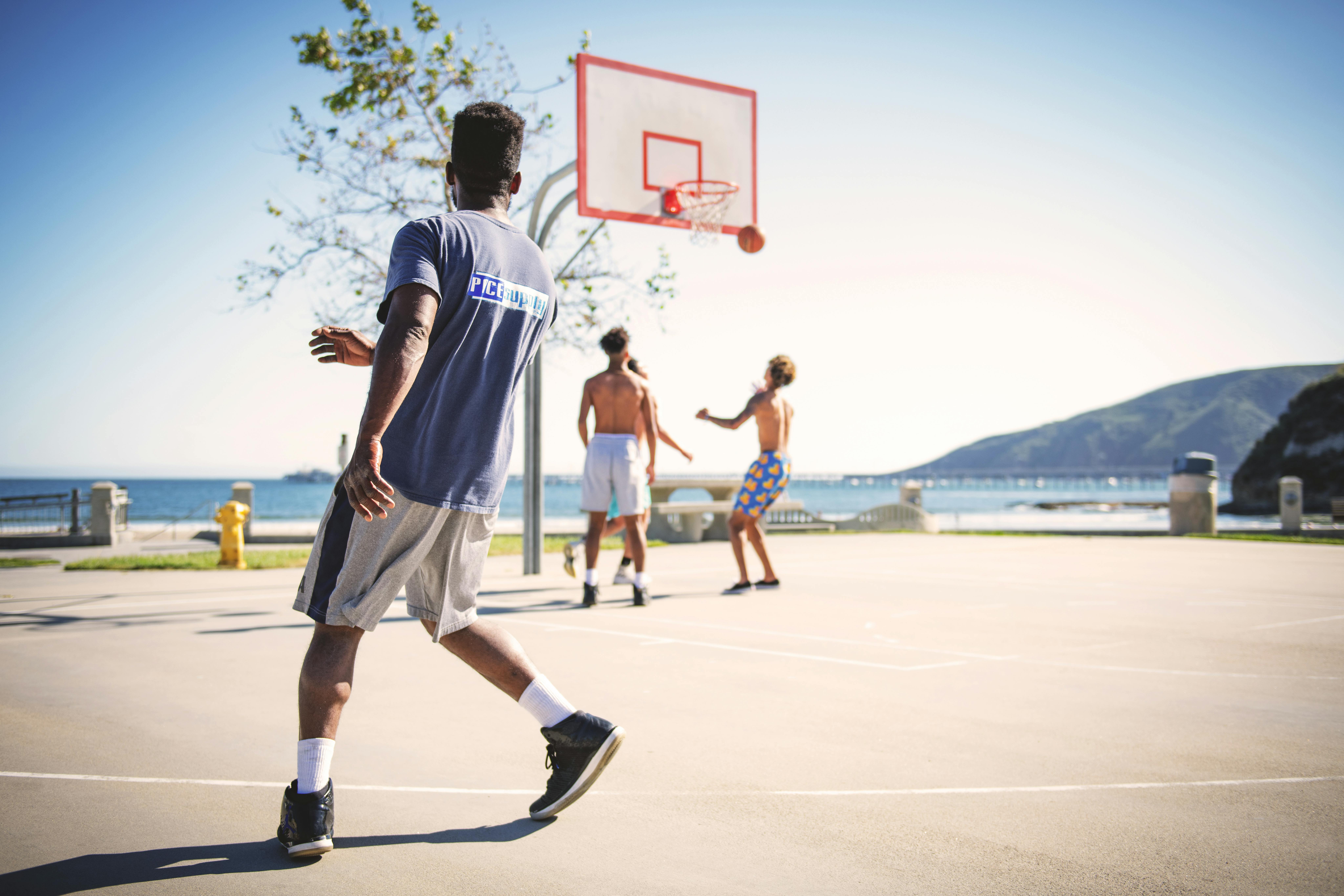 Improved Muscular Endurance
Imagine heading into the fourth quarter with the game on the line.
You will want to be on the court ready to go. This is a situation that happens all the time but only a few athletes muster enough energy to succeed. One of the reasons has to do with appropriate muscular endurance.
They have the ability to tap into their energy reserves and get more out of their body when it's crunch time.
You want to be one of those athletes!
With ankle weights, you're going to become stronger and better. This is due to the increase in muscular endurance from using ankle weights.
A Pinch of Fitness recommends rotating between different weights each training session.
Increased Speed
Being able to move around the court to get around players is essential. This is how you're able to do well while playing.
However, too many players don't have enough speed to do so.
This is what leaves them behind as others run circles around them. If you don't want to be one of those players then it's time to include ankle weights in your routine. This is how you're going to get faster.
The body will begin to adjust to the added resistance and will push harder to keep up.
This is when you start to feel lighter on the court as soon as the ankle weights come off.
Improved Agility
Just like speed is important, you also want to think about your agility. There is a sudden change in how you're going to move around the court when it comes to beating players to the inside or outside.
Ankle weights allow you to learn how to move your body while dealing with resistance.
You are going to notice a definite increase in how agile you are using ankle weights.
Best Ankle Weights for Basketball 
We highly recommend the GYMENIST Ankle Weights because they're easy to manage, work well on the court, and offer consistent returns over the long-term. You're going to fall in love with them immediately.
The average basketball player wants something that will slip into the background as they work out.
This is what you're going to see with these ankle weights. The change will be tremendous as time goes on.
Take the opportunity to give these a shot and your game is going to leap to the next level.  
Final Thoughts
With the best ankle weights for basketball, you are going to notice a tremendous increase in your vertical and overall performance.
While this isn't going to change everything overnight, it's a step in the right direction. You're going to notice an immediate change in flexibility, mobility, and verticality.
These are important when it comes to doing well on the basketball court.
Invest in the right ankle weights for basketball and you'll become a much better basketball player.