CrossFit is challenging and demands hard work. With the best gym bags for CrossFit, it's possible to take the next step in optimizing your routine.

Keeping this in mind, it's important to come prepared with the right gear. This includes a top of the line gym bag that works well, remains functional, and adds value to your session. 
Without a good gym bag, you're going to remain a step behind everyone else.
Let's take a look at the best gym bags for CrossFit and why they're great.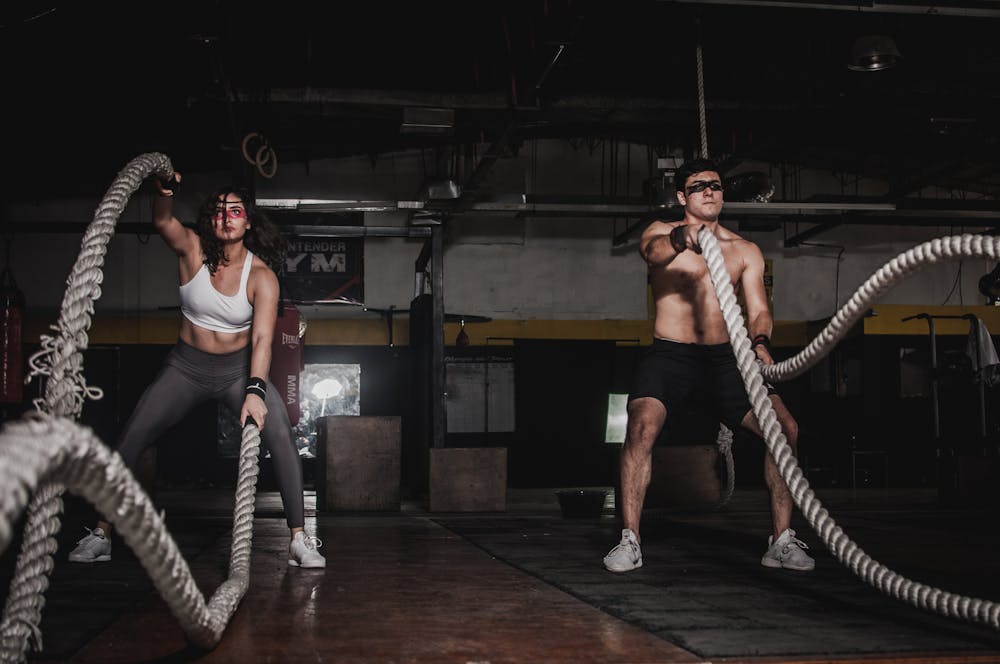 Benefits of a Good Gym Bag for Crossfit
1. Organized
Picking up a good bag isn't about sleek designs. Yes, the aesthetics matter but it's important to get something that has a functional purpose.
This means the gym bag needs to offer ample space for all of your CrossFit gear. It shouldn't leave you needing more.
The right solution is going to offer a multitude of pockets, loads of space, and balanced weight distribution. 
This is a must when it is time to go with a modern option that's well rounded and isn't going to put stress on your back. With high-quality bags, you will enjoy how organized everything is.
2. Easy to Carry
There is nothing worse than picking out a solution that's difficult to carry. You will have to move around the gym, store it in a locker, and carry it back home. When so many things are happening, it's important to keep the weight in mind.
You need something that isn't going to become a challenge to pick up.
It should be easy on the body even with the additional weight inside. The best options are always able to do this and that's what you need to aim for as a buyer. Never go with something that will add stress to your body.
3. Safe and Secure
There has to be a sense of safety associated with your gym bag.
This means once it is in your hands, it shouldn't lead to injury. Even when it is at full capacity, the bag should be designed to handle what's inside. This is essential as you look to go from point A to point B inside the gym.
A quality gym bag is going to offer loads of space without becoming a real burden. Remember, it's supposed to make your life easier, not harder!
With the best brands in the business, you are going to end up with something that is legitimate and well worth your time. This is why more and more people value the amount of testing done by the leading companies.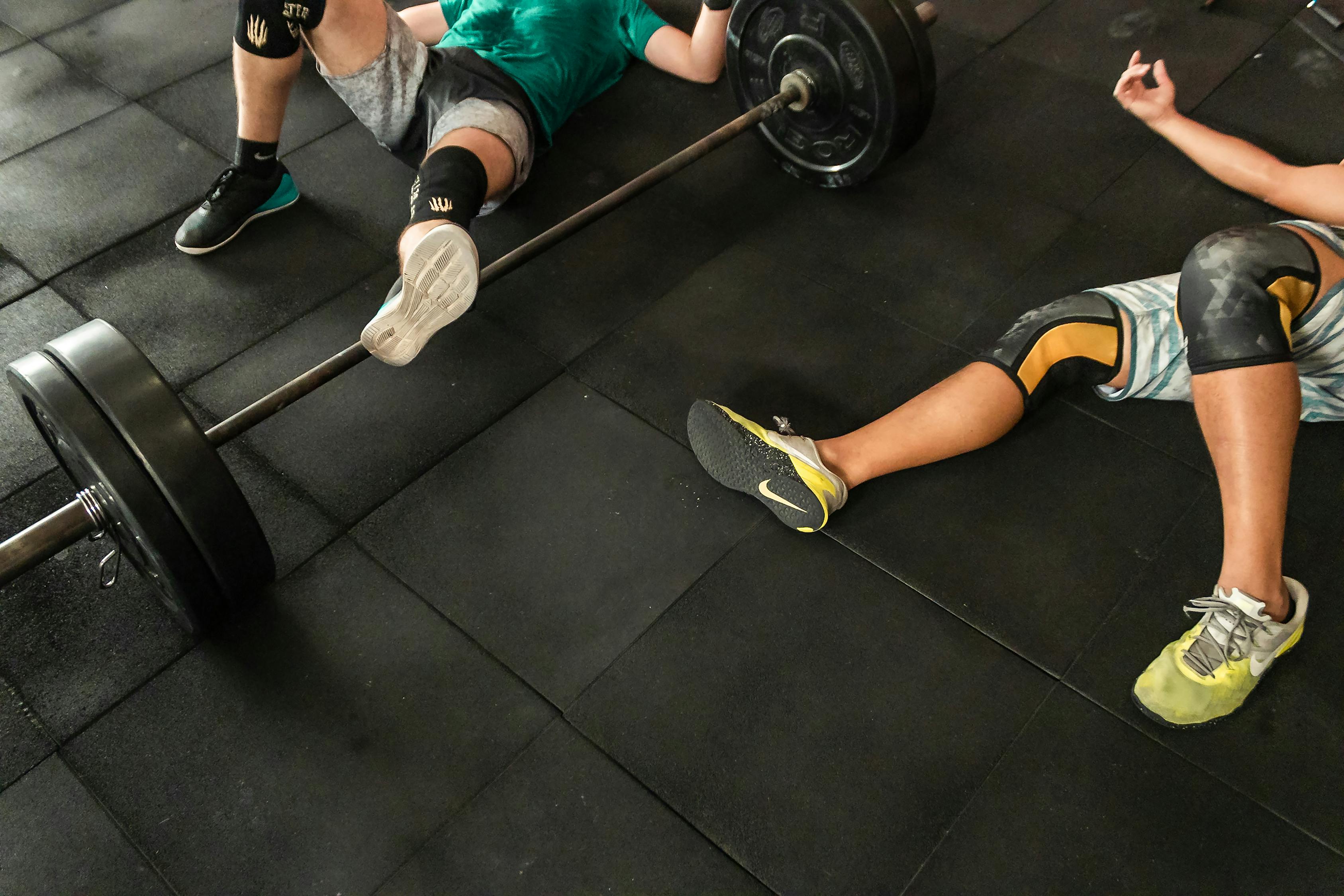 4. Durable
A great gym bag is going to be durable when put to use. Whether you are working out every day or following a different routine, it's best to go with something that will last.
Imagine buying a new bag and then watching it rip at the seams after day one.
This is one of the worst feelings in the world!
You need something that is effective, lightweight and built to last at the same time. This is what a top-quality option is all about.
If you can't rely on what is in front of you then it is not going to get the job done. It should always last and look great at the same time.
5. Aesthetically Appealing
The aesthetics will matter when it comes down to making a choice.
As you scour the market looking for a top gym bag for CrossFit, it's best to think about something that's easy on the eyes. The best options will allow you to pick through multiple colors to personalize based on your needs.
Some prefer a lighter color while others want something that's darker. It's all about your preference.
Modern gym bags for CrossFit are made with the intention to look good. You want something that settles into this requirement and has everything a good-looking bag should.
A beautiful bag is like icing on a cake!
6. Simple to Use
It's nice to pick up a bag that works well but it's also important to think about usability.
This means it shouldn't take hours to set everything up. A gym bag needs to settle into the background without becoming a hassle every day.
Look at how the zipper works, where it's located, and how easy it is to move the bag around. If it isn't easy then you are not going with something that is worth your time.
The best bag will always be easy to use and isn't going to become a hassle.
Focus on how the pockets work, what you're going to be putting inside, and whether or not the bag will keep up.
If you aren't confident about this then the bag isn't for you.
Best Gym Bags for CrossFit
This world-class gym bag offers an all-encompassing list of advantages. With Nike's branding and high-tech design elements, this is one of the finest gym bags on the market right now. It offers 100% polyester fabric, dual handles, zip closure, and a significant amount of space.
From state-of-the-art features to its sleek appearance, this is an exceptional gym bag for CrossFit enthusiasts.
2. UnderArmour Undeniable Gym Bag
UnderArmour is a reputable brand when it comes to top-tier bags and this is among the best in the industry right now. The balance, quality, and overall aesthetic appeal are impossible to ignore.
This gym bag offers a variety of colors, 100% polyester fabric, balanced weight distribution, and the perfect amount of space.  
When it comes to quality, efficiency, and general value, this is as good as it gets while remaining affordable.
Final Thoughts
This is what the best gym bags for CrossFit have to offer.
Take the time to go through each option, assess your requirements, and move forward with something that will improve your CrossFit regimen. With the right bag, you are going to feel on top of the world right away!
Remember, it's important to focus on what you need when it comes to a gym bag. As long as you do this, the new bag will be a winner.